Meet the Amuna Team
They create the magic
Here at Amuna, our trained and highly skilled team of therapists, doctors and specialists, facilitate a range of wellness and Ayurvedic services with care and professionalism. Meet the team that creates that "Amuna magic".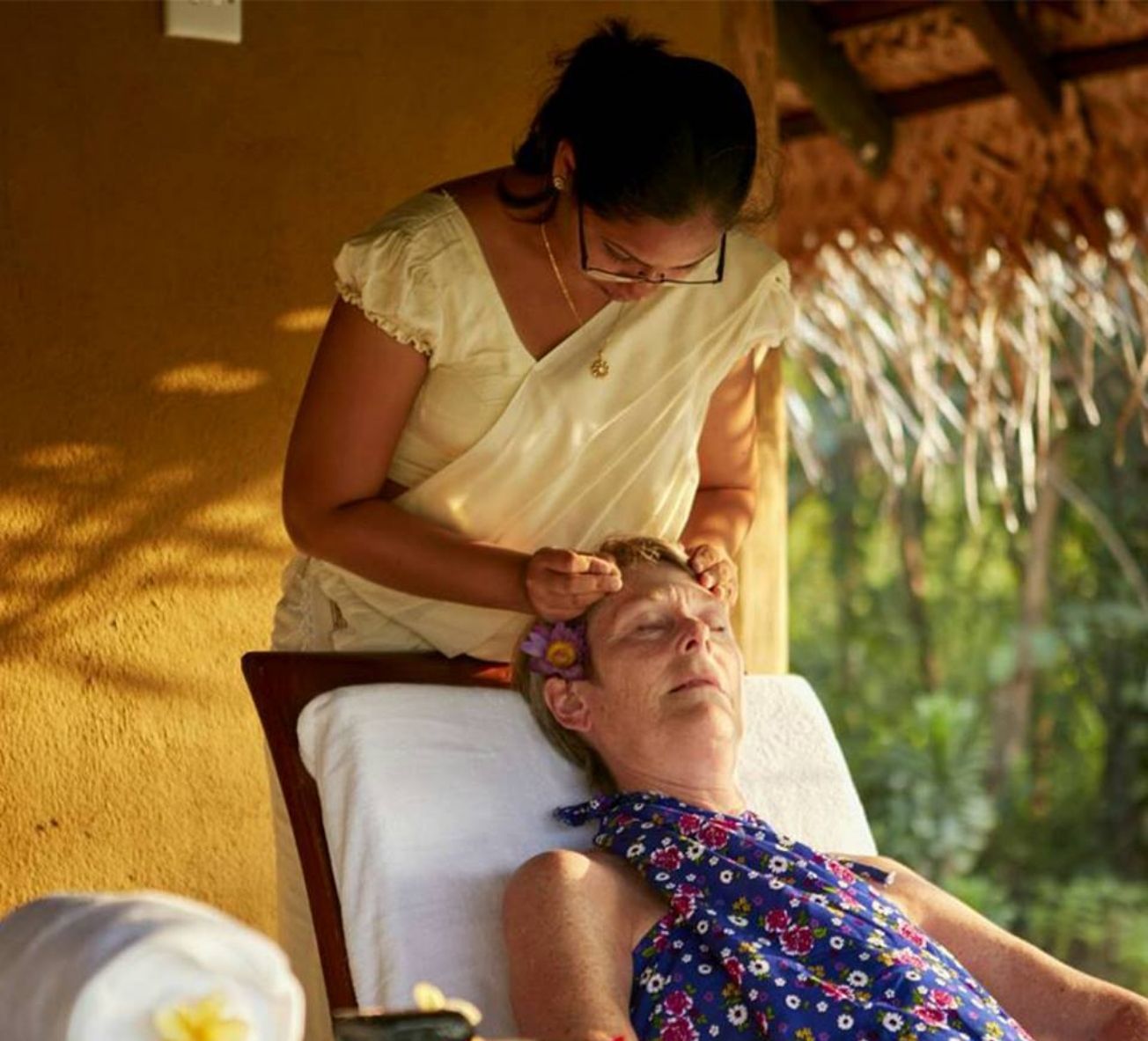 H. Appuhami
Gardener
H. Appuhami has been with Amuna since 2014 as the gardener responsible for maintaining the cultivations and the vast garden. He has been involved in farming for more than 30 years in various parts of the island, has a very good knowledge in farming, and takes great pride in being able to actively participate in the cultivation of local crops.
A native of Dambulla, he considers it a privilege to be able to work at Amuna whilst helping the environment and the community through agri-tourism. He enjoys working with Amuna as we continue to bring local culture and traditions to our guests while supporting the local community.

Kosala Sisira Kumara
Garden Supervisor
Kosala Sisira Kumara has been working with Amuna as the Garden and Cultivation Supervisor for the past year and has the experience of 3 years in the field of agriculture. He has been instrumental in developing the homegrown produce which are served to guests at both Amuna and Amaya Lake. He has also introduced many local indigenous varieties of fruits and rice paddy which has made the property more sustainable. Holding a higher national diploma (NVQ level 6) and with further experience in working with smallholder Agri businesses, he has developed an excellent knowledge in local farming techniques.
During his free time, he enjoys researching on insects that affect crops and also on various local methods of cultivation.

Ashoka Ranjani
Cook
Ashoka Ranjani, comes from the local village and has an experience of over 10 years in this capacity at Amaya Lake and Amuna.
She specializes in preparing authentic Sri Lankan dishes to match the dietary requirements of guests who are staying with us. She also works as a server at the restaurant and is always seen with a big smile on her face. Asoka enjoys cooking demonstrations with our guests which helps them experience live, hands-on preparation of local dishes. She enjoys experimenting with local spices and it's the secret behind her delicious dishes.

Dr. Mekhala Karunarathne
Ayurveda Doctor
With an experience of over 5 years in the health and wellness industry, Dr. Mekhala Karunarathne is a BAMS graduate Ayurveda Doctor, specializing in Ayurveda nutrition, lifestyle management, detox treatment, weight management and is also the founder of a private Ayurveda medical center.
Just as much as she enjoys the practical aspects of Ayurvedic medicine, she is also interested in the technical aspect of the art and has participated in researches in microbiology and diabetes mellitus.
She is committed to providing an unforgettable wellness experience for all our guests in a refreshingly local setting.