Amuna Dining
Meal preparation
Combining phenomenal food with a next-level wellness offering, your stay at the Amuna Wellness Retreat aims to satisfy your cravings with delightfully fresh and curated cuisine. The menu features fresh and organic whole foods designed to balance your blood sugar while accommodating all your allergies and requirements. The natural organic detoxifying cuisine helps to balance the body's microbiome and helps develop wellness from the inside out with a personalized menu.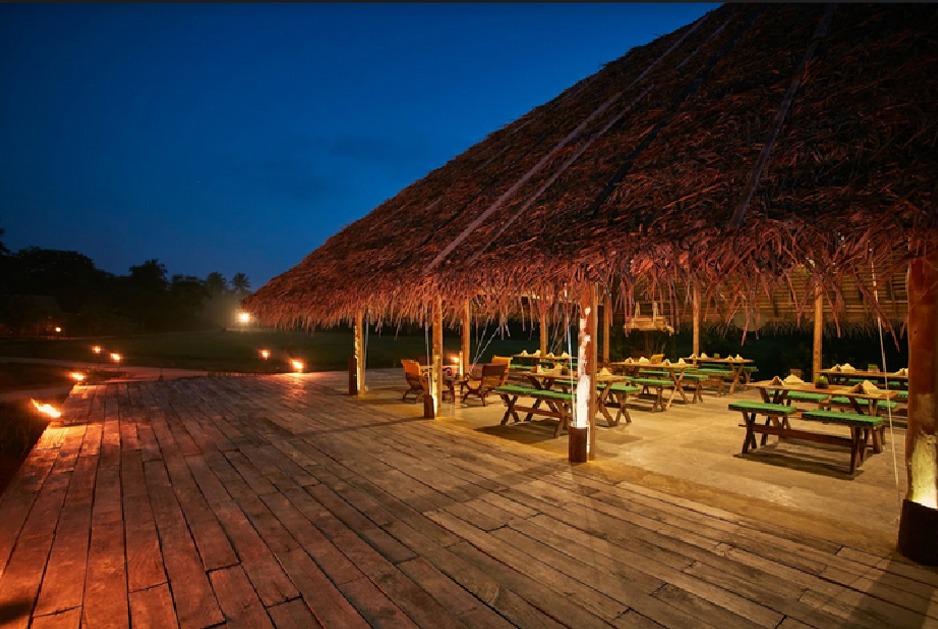 Curated Meals
Organic Herb Garden
The organic herb garden is located within the Amuna Ayurveda Retreat premises, cultivating a range of medicinal herbs, essential in the preparation of treatments. This herb garden also serves the most experienced Ayurveda doctors on the island as it hosts a variety of herbs known since antiquity for their medicinal properties.
Guests can take advantage of freshly prepared concoctions during their herbal steam baths with herbs picked on the go, aiding in removing toxins from the body. This also helps refresh blood circulation, breathing difficulties and balances your mind, body, and soul. (We can already hear you exhaling).
Principles of healthy cuisines at Amuna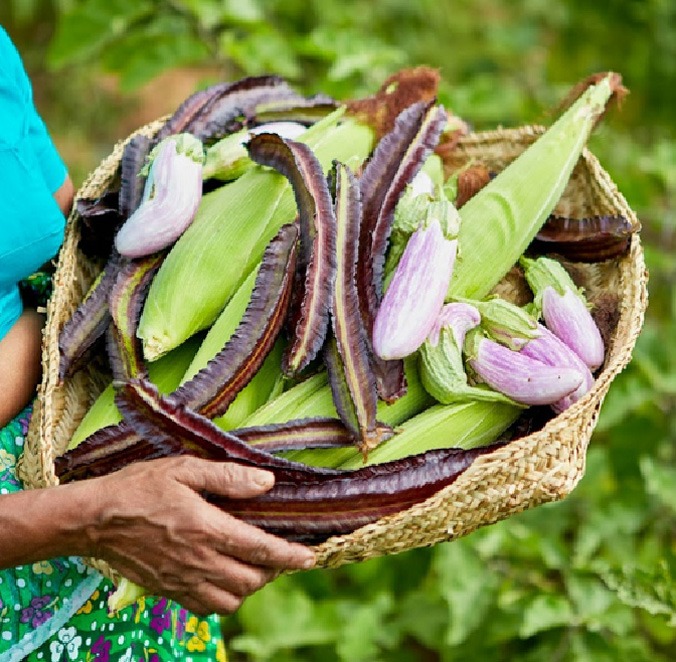 Organic farming
Everything is naturally grown
Our food is of high quality, fresh and consists of organic ingredients, avoiding processing, additives and
preservatives altogether. In order to preserve the wealth of vitamins,
minerals and other nutrients, our cooking methods are gentle, including
baking, steaming, grill, sauté and stir-fry. Fresh herbs and spices are
used abundantly for taste, health and medicinal properties.
Community chefs
Made with love
The Chefs come from the nearby villages boasting a completely different set of skills here at Amuna. They believe in natural ingredients and traditional Sri Lankan food filled with regional flavours and packed with nutrition. From farm grown turmeric to green chilies plucked from the gardens, the team at Amuna will carefully prepare your meals on a "dara lipa", a hearth made of clay, usually found in the kitchen of traditional houses.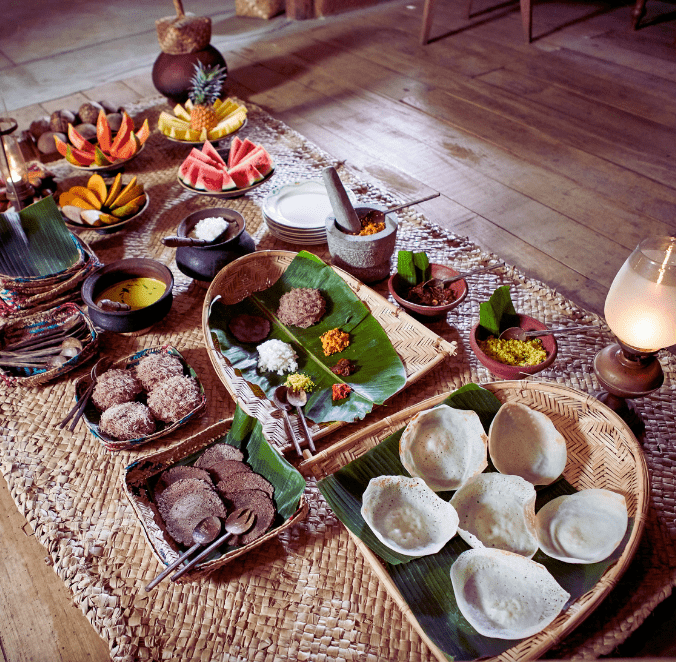 Healthy Living
Mouthwatering options
A typical morning at Amuna consists of a hot cup of pure Ceylon tea followed by a hearty breakfast consisting of sweet potatoes, grated coconut and onion relish and even some string hoppers and pittu, a few Sri Lankan favourites. Wash it down with some Iramusu tea, known to aid in blood purification and the cooling of your body.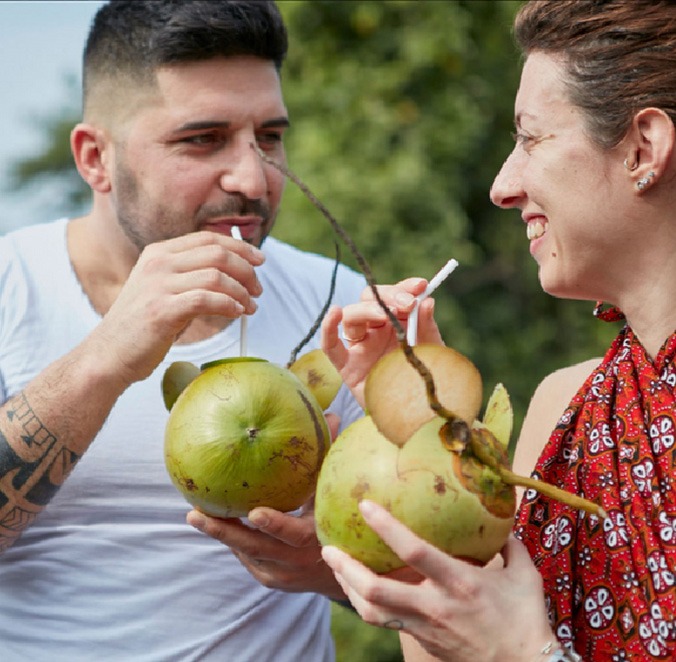 beverages
Healthy and delicious
A warm cup of Ceylon tea, add in some freshly cut ginger and you have a refreshing beverage served in the midst of the lush green paddy fields. For those warm days, quench your thirst with some fresh coconut water or king coconut , indigenous to this wonderful island. 
Ayurvedic Proverbs
" When diet is wrong medicine is of no use. When diet is
correct medicine is of no need."